5 Best Android launcher apps of 2017
Launchers is a best way to customize your mobile. if you are bored with your old layout then try this Top 5 Best Android Lauchers Apps Of 2017. This Android launchers will help to customize your android layout and i hope you will like this 5 Best Android launcher apps of 2017.
1.Nova Launchers
Android launcher apps have long been an integral part of the Android experience. It Is Developed by TeslaCoil Software, Nova Launcher is one of the best android launcher app that allows you to change home screen, app icons, and layout. You can also add animation on your device.There is no doubt that Android launcher apps have a far more diverse set of features than any other genre of application and you can really do some amazing things with these apps.The pro version features Hide Apps, Icon Swipes, Unread Counts, etc. This  app is rated with 4.7 stars by users.
2.Apex Launchers
Apex launcher is one of the most aged launcher on the Google PlayStore. This launcher doesn't come with those fancy options or unnecessary bloatwares. it gives a stock Android look and feel with a few extra features thrown in for good measure. Among those include the ability to alter things like transition animations, scrolling habits.You can upgrade to its pro version for more features. There are also many third party themes or icon pack available in the play store that lets you change the look of the device.The developer is in the middle of improving the launcher a lot. Those trying it out can expect big changes in 2018.
3.Arrow Launcher
Microsoft's Arrow Launcher had its ups and downs. Now, it seems to have grown into a really good Android launcher. It Is developed by Microsoft Corporation, Arrow Launcher is app in our list of 5 best Android launcher apps. you can get back to your recent activities such as phone calls, text message, photos, files, etc. You can also set reminder using this app and search contacts saved on your handset.Microsoft also updates the launcher frequently with new features. The features also generally integrate with other Microsoft products. That makes it good for people who use Microsoft products.it's a nifty app with 4.4 stars in its count
4.Buzz Launcher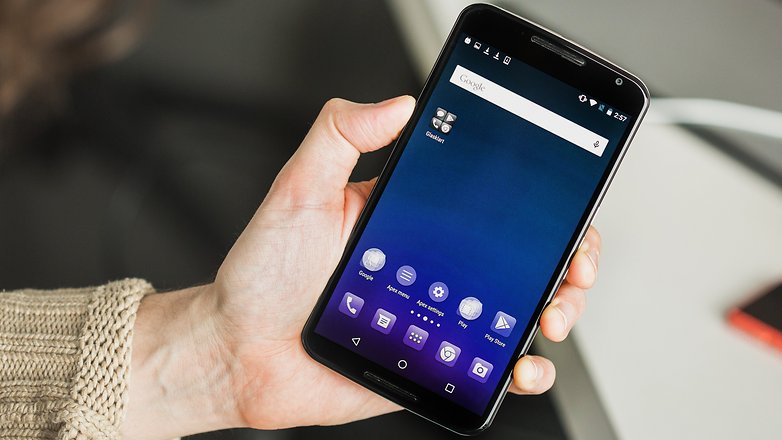 If 'unique' is what defines your style statement then this is the perfect app for your smartphone. The app was recently recognized and awarded as the best Personalization App for android.Buzz Launcher comes with "Infinite level" of Customization, which you cannot find in any other launcher. Buzz Launcher is an ad-free custom launcher. Although the launcher goes too hard on resource consumption, it won't be a problem in flagship devices. It has over 50 million downloads & user rating of 4.4.
5.Atom Launcher
Atom Launcher allows you to use your Android Smartphone more easily and conveniently. Atom Launcher is another newer Android launcher app that is moving in the right direction. It comes with a theme maker. Atom Launchers comes with gesture controls, a hidden dock with extra settings, built-in widgets, icon pack support, and various other settings and customizations. It's light and efficient, but has enough features to make it competitive.The app is delighted with 4 stars by user